Laboratoire INNOTECH International
With a footprint spanning more than 100 countries around the world, Laboratoire INNOTECH International specialises in the design and marketing of health products, medical devices, and pharmaceuticals which are designed to treat every-day pathologies including gynaecological disorders, venous insufficiency, anaemia, and mineral deficiencies.
Our philosophy: improve patients' quality of life
INNOTHERA began developing an export department in 1974 and then converted it into a subsidiary in 1980.
Since it was established in 1980, Laboratoire INNOTECH International has strived to bring together, in one business unit, health associates located all around the world. Our people focus all their efforts and expertise on achieving one objective: to constantly enhance the performance of the INNOTECH® products they deliver in order to improve quality of life for patients.
Our job, our mission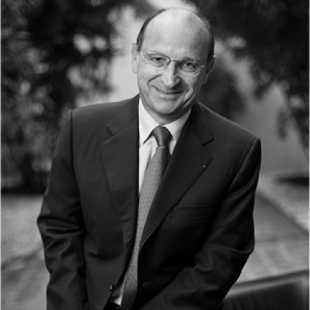 Chairman's message, ARNAUD GOBET
"We are both ambitious and modest, working over the long term with patience, determination, and good sense to continuously improve the treatment of common illnesses around the world"
A worlwide company
This is why INNOTHERA is able to respond to new economic challenges in the health sector by implementing a development strategy.
Sales of Innthora product, thanks to its Laboratoire INNOTHECH International branch, now extend over the following zones:
Western Europe
Eastern Europe
Russia
CIS – Commonwealth of Independent States
Sub-Saharan Africa
North Africa
The Balkans
CEEC – Central and Eastern European Countries
Latin America
The Near/Middle East
In most countries, INNOTHERA has created its own subsidiaries or offices, preferring to run its own local organization.
The group has thus created several offices in Eastern Europe, the Russian-speaking area and Sub-Saharan Africa, and is fluent in 20 different working languages.
One of INNOTHERA's great strengths is, in fact, knowing how to integrate the cultural specificities of the various international markets applied to the field of Health.
Our Medical Portfolio
INNOTHERA's portfolio of pharmaceutical products - about twenty - and its medical treatments enabled the company to cover the following main therapeutic areas.
Creating valut throught innovation, our portfolio of pharmaceutical products help to make a meaningful difference to people's lives.
Furthermore, INNOTHERA plays a major role in the field of local contraceptive methods.